Are You Just One Book Away From Becoming a Successful Home Stager?
SLS Academy's latest eBook gives you a no-holds-barred look behind-the-scenes of life as a home stager, and the realities (and benefits) of running your own business.
Skip the beginner mistakes, and start your new career with confidence.
From: Shauna Lynn Simon
RE: Your career change…
——-
14 years ago, I put all my cards on the table and changed my life forever:
I started a home staging business.
The result? I've grown to become the biggest staging company in my area. Real estate agents and home sellers come to us, because they know we're the best.
Since then, I've helped thousands of stagers make the career switch and build profitable businesses. So they can spend every day doing the creative work they love, and get paid for it.
My latest eBook, 6 Myths You Need To Know Before You Become a Home Stager, reveals vital knowledge you need to the same.
Has anyone ever told you that (or have you ever thought):
Home staging is so similar to interior design, it's basically the same thing?
I can start a home staging business without investing anything financially?
My portfolio is everything (and I will only get clients if it's excellent)?
My future clients will listen to my advice and expertise without question?
Home staging is the perfect part time job because of the flexible hours?
I'm going to get big before-and-after projects to stage vacant homes?
I can become a home stager flying solo?
…. if so, I want you to know that those are all myths. Myths told by mediocre stagers and repeated by people who've never staged at all. Myths that, unfortunately, have caused new home stagers to fail countless times.
But you're no where near mediocre. You deserve the TRUTH about this industry before you invest your valuable time and energy into it.
So if you're after trustworthy information that's been tested and refined over 14 years, and used successfully countless times, this book is for you.
Inside, I'll explain the basics of the home staging industry, what you need to watch out for, and how to start the beginnings of your plan. So that you can finally shift gears, and confidently start a career that fulfils you!
Best of all, this eBook is short and to the point. Though you'll want to refer back to it, it will take just 15 minutes to read.
In an industry where most keep their business secrets under lock and key, you'll find a rare honest look into the industry from 6 Myths You Need To Know Before You Become a Home Stager.
Who is Styled, Listed, and Sold (SLS) Academy? And Why Should I Trust You?
We're experts in home staging, and the
business
of home staging.
SLS Academy has helped thousands of new home stagers get off the ground, grow their businesses, and become industry leaders in their location.
Our certifications, templates, checklists, and business systems are used by professional stagers all over the world.
Founder and CEO of SLS Academy, Shauna Lynn Simon, wrote this eBook as an honest, easy to understand intro into what a home staging career entails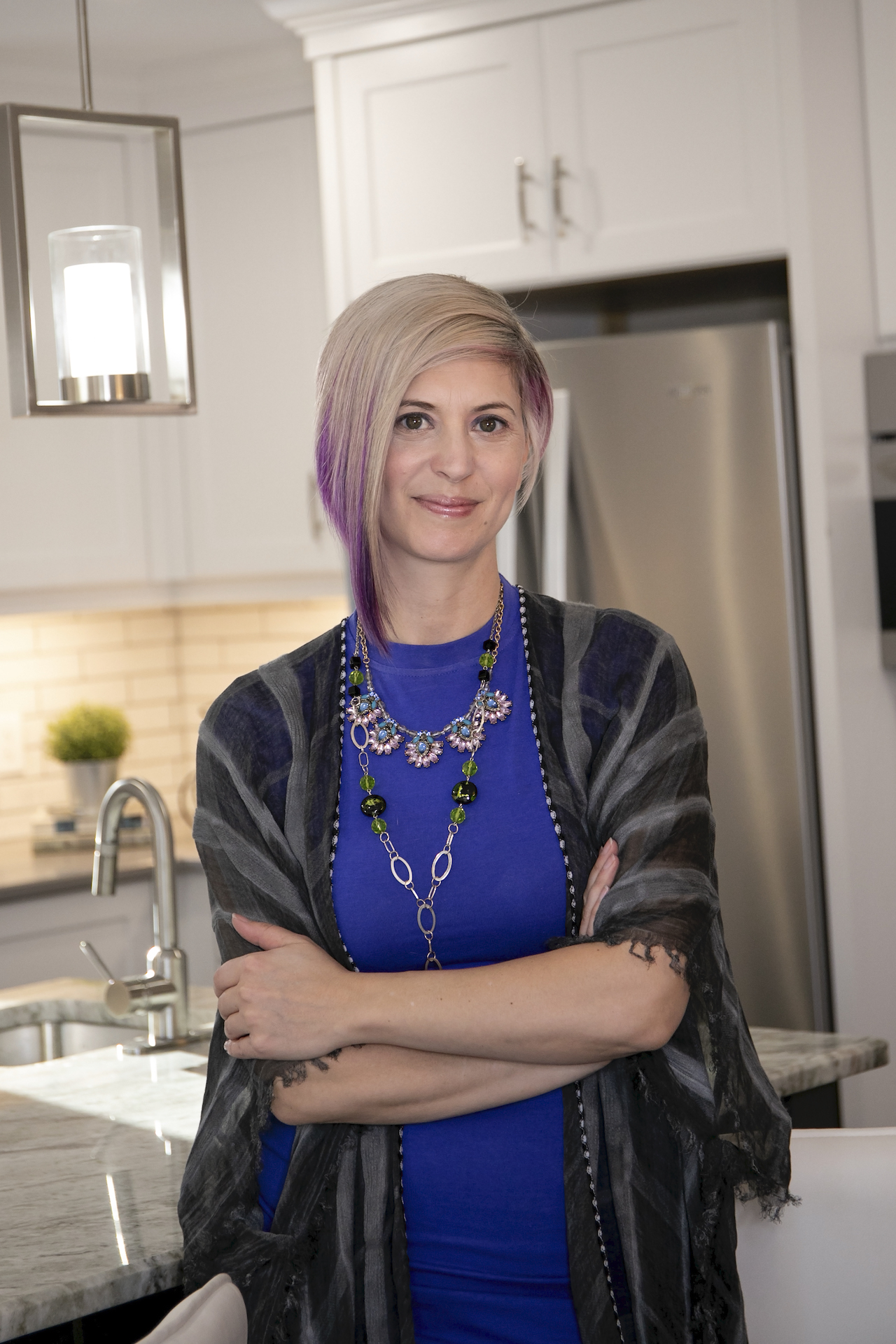 Shauna Lynn is CEO and founder of SLS Academy and the staging company, Beyond The Stage Homes. She's an award-winning home staging industry expert, speaker, author, and business coach.
Kind words from our past students
"I was blown away by all the resources provided. [SLS Academy] is a no-brainer if you need to get organized and set up for success "
– Melissia Crab
I have been staging for nearly 3 years and I wish I had this information then.
– Donna Warner
"I love that Shauna unselfishly lines out step-by-step everything you need to do so that nothing is left to chance. thank you for sharing your knowledge with other newbies like myself who would not know how to achieve this. "
– Melissa Kelly