Basic & Advanced Elements of Home Staging
Color, Furniture, Lighting and Space Planning
How To Pick Projects The Suit Your Aesthetic
Marketing Yourself To Real Estate Teams
Managing A Furniture Inventory
Picture Perfect Furniture Arrangement
Managing Relationships and Client Interaction
Strategies For Growing a Home Staging Business
What Our Home Staging Certification Program Offers

Learn & Practice
Learn & Practice The Core Concepts of Successful Home Staging Business

Join A Network
Join A Network Of Active Home Stagers That Foster Success Through Online

Lifetime Access
Lifetime Access To All of Our Business Building Templates & Resources

Video & Modules
The course is structured to walk you through the requisite content in an order that builds upon each area of home staging business expertise you will need to know.
Training Modules With Detailed Walk Throughs
Video Demonstrations Of Each Design Process
Quizzes To Test Your New Knowledge
Cheat Sheets For Future Reference

Live Online Support
Attend Live Classroom meetings with active home stagers who will connect you with fellow students to discuss design principles, course material and answer any questions.
In-course online discussions
Online office hours with instructors
1-on-1 coaching
Job shadowing opportunities available

Lifetime Access
When you join SLS, you receive lifetime access to the expansive library of home staging resources you need to continue to run your staging business.
Lifetime access to all training materials and updates
Members Only Facebook Group
Customizable Staging Checklists for every type of project
Who Should Enroll in RESP®?

Home Design Lovers Interested In A New Career

Individuals Who Want A Flexible, High-Paying Career

Real Estate Agents Who Want to Expand Their Skillset

Independent Business Owners With A Love of Decor

Creative Thinkers Who Want To Be Their Own Boss

Motivated Individuals Looking To Jump Into A Rapidly Growing Industry
Hear From Our Amazing Students
"I appreciate all the time and effort that went into the content of this course as well as all the downloads and personalized templates. I feel that I learned way more information than I originally thought would be included in the course and I completed it feeling confident in my knowledge and what was presented. The value for what you get it incredible."
– Nicole Pletz
RESP® Graduate
"I enjoyed everything that I learned and Shauna Lynn, I think you are very confident and a great instructor. Thank you again for this whole course! It is full of detailed information regarding all aspects of home staging from the basic "what is home staging?" to wall art hanging heights and what to look for in a home."
– Melisia Kelly
RESP® Graduate
"Attending SLS Academy was one of the best things I did for myself! Not only did I gain valuable information and the tools to become a successful stager, but it has given me the confidence to follow my
passion. Thank you, Shauna Lynn, you have been such an inspiration!"
– Dawn Dalke
RESP® Graduate
Join Our Free Weekly Webinar
This Week's Topic:

Is A Career In Home Staging Right For You?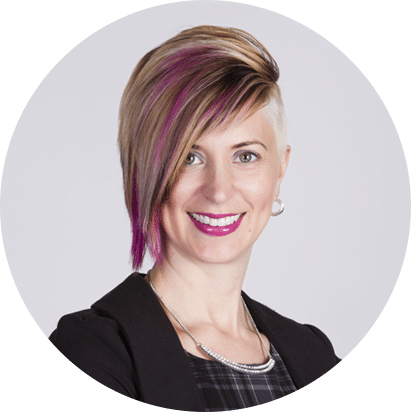 Book a Free Strategy Session
Schedule a 1-on-1 call with SLS Academy CEO and Founder, Shauna Lynn Simon, and get answers to your questions about getting started in home staging, next steps, or any challenges that you are facing in your business.