Behind-the-Scenes Home Staging Career Training
Learn What It Takes To Launch Your Career in Home Staging
Discover how to turn your passion into a career, in this hour long training course where SLS Academy CEO Shauna Lynn Simon will walk you through the thought process and requirements to launching your staging career.
Get Answers To Your Questions
Whether you have already launched your home staging business, or are trying to decide if home staging is the right career choice for you, this is your backstage pass to getting an inside look at the industry.
Are you interested in home staging, but unsure of what skills you'll need?
Want to know how much it will cost you to get started in a home staging business?
Are you working a full-time job and not sure how to transition, while still paying the bills?
During this free webinar, you will discover:
What home staging is (and isn't), and why now is the best time to get started as a home stager
Today's buyers – who they are, and what they want
What it means to be a certified home stager, and how the process works
Whether or not you will need to invest in owning your home staging rental inventory
Essential skills for a successful home staging business
What startup costs to expect, and how to plan for growth
Plus, so much more!
Shauna Lynn is pulling back the curtain on the home staging industry, and giving you an inside look at what to expect, including details about how she built her home staging empire!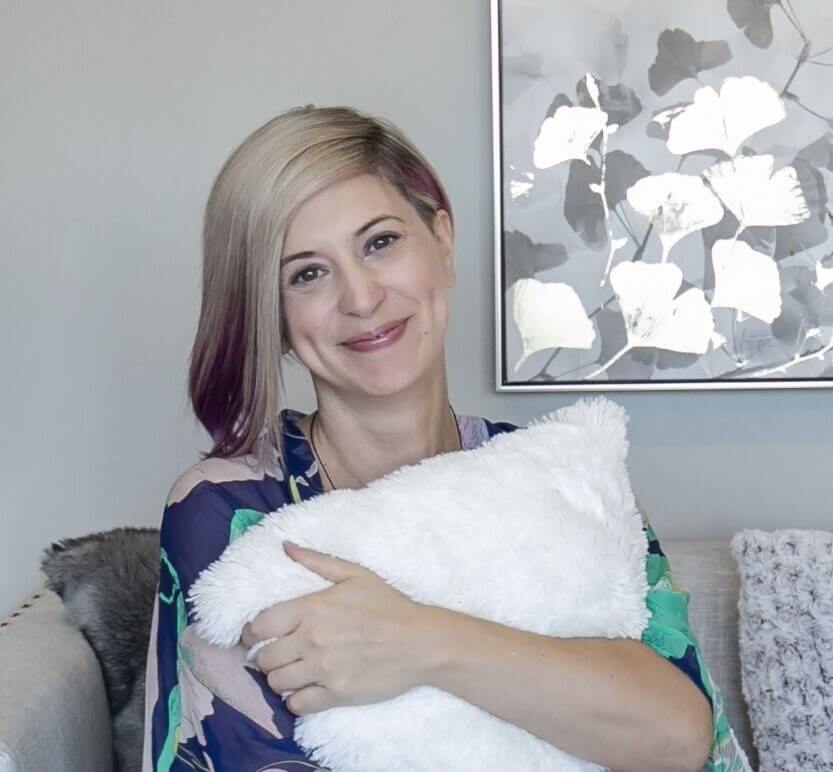 Your Host
Shauna Lynn Simon
Shauna Lynn Simon is an award-winning home staging industry expert and business strategist, fiercely committed to guiding aspiring home stagers to achieve success in all facets of their business, so that they can live the life that they have always wanted, in the career that they have always imagined. Not only is she an award-winning home staging expert, but she is also an active and practicing home stager.
If you are looking for an instructor and mentor who is passionate and committed to your success, you have come to the right place! With years of experience teaching and guiding aspiring home stagers and other entrepreneurs, through various local organizations, small business centres, colleges and her own mentoring services (The Creative Solutions Mentor), Shauna Lynn promises to provide you with the answers that you need to become a Real Estate Staging Professional. This self-made, honest, "glass half-full", out-of-the-box entrepreneur loves to tell it like it is. She'll share her passion and her knowledge, and will stop at nothing to provide you with the tools that you need to achieve your goals, so aim high.
After building a thriving home staging and design company, she founded Styled, Listed, and Sold (SLS) Academy with a commitment to provide core and continuing education for home staging professionals, and has created a comprehensive and systematic program for teaching the technical and the business side of the home staging world. Dedicated to creating educational content that builds successful relationships among like-minded business professionals, Shauna Lynn partners with CEOs, executives and solo-preneurs to grow their personal and professional brands, one-to-one, providing real-world insights and actionable tips for building the business of their dreams. A veteran of educating and inspiring entrepreneurs from all industries, SLS Academy's courses are home stager training, redesigned for tomorrow's home stagers. Prior to founding her home staging and design company, Shauna Lynn worked as an analyst. She continues to apply her technical training in Mathematics to her every day work, combining creativity with logic to achieve incredible results.
You can feel confident in choosing SLS Academy's Real Estate Staging Professional (RESP®) Certification Training program. Over the years, Shauna Lynn's expertise has been honoured with remarkable and notable accolades, including:
Real Estate Staging Association, Kathy Nielsen Spirit Award
Top 100 Most Influential in Real Estate Staging
Real Estate Staging Association, Top 10 Vacant Home Stagers (Canada)
Real Estate Staging Association, Top 10 Home Staging Teams
Real Estate Staging Association, Top 10 Redesigners of the Year
The Record Reader Awards, Favourite Interior Decorator (3 years in a row)
Shauna Lynn for years has been delighting audiences of every size with her unique home staging industry insights. Shauna Lynn has been a featured speaker at top industry events, including RESACON Las Vegas, she hosts the popular "How to Stand Out: A Home Seller's Workshop", and her perspectives have been featured on television as the spokesperson for a National brand. She has had her business and her work featured in newspapers, home décor and business magazines, live events, podcasts, and even a recurring segment on a local Daytime talk show.
This self-made, honest, "glass half-full", out-of-the-box entrepreneur loves to tell it like it is. She provides an open and objective perspective of the home staging industry, and is known for her willingness to share her knowledge with others (the good, the bad, and the sometimes ugly).
Take the journey with Shauna Lynn to discover your awesomeness, and begin your career as a successful Real Estate Staging Professional!