Download This Free Staging Checklist So You're Never Caught Unprepared Again!
48 Must Have Items You Need For Your Next Staging Project!
As a home stager, your clients are counting on you to be prepared at all time, and this means being armed with the tools that you need to execute an efficient stager – every time!
No matter how well you plan for your upcoming staging project, it can be easy to forget the essentials – especially when you're new (am I the only one who forgot to bring light bulbs to a staging?)!
Download this FREE checklist now to discover…
The absolute #1 tool you need… Not just for this client but for getting your next one too!
What to have in the client file to ensure that you will have a smooth destage as well
Back-saving moving-helper items that you can find at your local hardware store for a few bucks
Must-have cleaning products to make your stage shine!
The tools you need for furniture assembly, artwork hanging, accessorizing, and anything else you need to complete your stage
Plus so much more!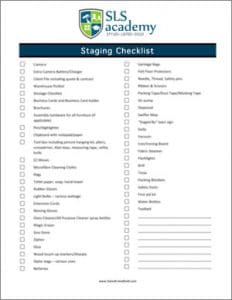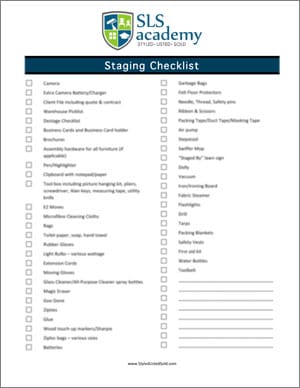 Please Enter Your Email Address Below To Receive The Staging Checklist!
Shauna Lynn is always prepared and very knowledgeable about the Home Staging field. Her years of experience in design and home staging allow her to speak with great confidence about the ups and downs of running a Home Staging business.
She tells it how it is and really opens your eyes to what home staging really is.
Facebook Comments