Home staging is an exciting and rewarding
career choice
, but like most things in life, it isn't always easy! If you've ever wondered whether or not home staging is a career for you, it might be helpful to learn some of the top qualities that you will find in the most successful home stagers in the nation.
1. Problem solver
Home stagers are solution people – we operate in challenges, opportunities, and solutions and resolutions. A successful home stager thinks outside of the box.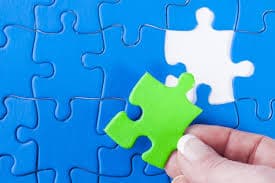 Out-of-the-box thinking may include repurposing client furnishings in alternate rooms and for alternate uses, cost-effective updates and upgrades, and merging quality styling with everyday function.
2. Enjoys helping people
This is crucial to your success – everyone has a story, and it may not always be a happy one. A home stager's role is to help in a variety of capacities.
This job requires a great deal of understanding and compassion. Listen to your clients, and cater your services to their needs.
3. Creativity, with a keen eye for style and colours
Too obvious? We had to include
this one
for good measure.
4. Natural leader
You will be responsible with planning, managing, and executing projects in fast-paced environment. With this, you are a fast thinker and a quick decision maker that operates well under pressure and highly stressful situations.
5. Patience
Perhaps this should have been #1. Selling a home can be a stressful and highly emotional experience. The
"people factor" in home staging
cannot be taken lightly, and the ability to exercise patience in every aspect is critical to your success.
6. Confidence
This means more than just self-esteem – this is the confidence of telling a client to paint their classic wood trim, or their kitchen cabinets, or to replace their flooring, etc. Confidence in being an expert. Confidence to stand up for yourself, against real estate agents, competition, and the hard-nosed clients. And above all else, confidence that you will get the job done to the expectations of your clients, no matter what.
7. Flexibility
More often than not,
something will go wrong
. When preparing a home for sale, there are a number of variables and pieces to the puzzle, and they don't always fall into place the way that you expected. The ability to adjust quickly, and roll with the punches will lead you to success.
8. Great communicator and salesperson
Salesperson? Really? Absolutely! Whether you're explaining your recommendations and ideas, or promoting your additional services, understanding and learning the best communication techniques and what motivates buyers will ensure a high compliance rate, and a sellable home.
Have questions about becoming a Home Stager, or just starting out and need an extra boost in your business? Join our Facebook group,
To Be a Home Stager
– our very own 
Shauna Lynn Simon
is live online every Thursday afternoon, answering your most pressing questions!
Facebook Comments