Hiring & managing people can take more time than it's worth
Just when you think everything is running like it should in your business… BAM! The unexpected happens. The simple fact is:
Employee management is just about the hardest part of scaling your business.
It's almost more difficult than herding cats! Especially if people management doesn't come naturally to you. 
What if you could make sure
that your team:
Was always reliable

Held themselves accountable

Consistently showed up 

Handled clients professionally without your input




Thought for themselves

Made good staging decisions without running to you for help




Was onboard with your vision and goals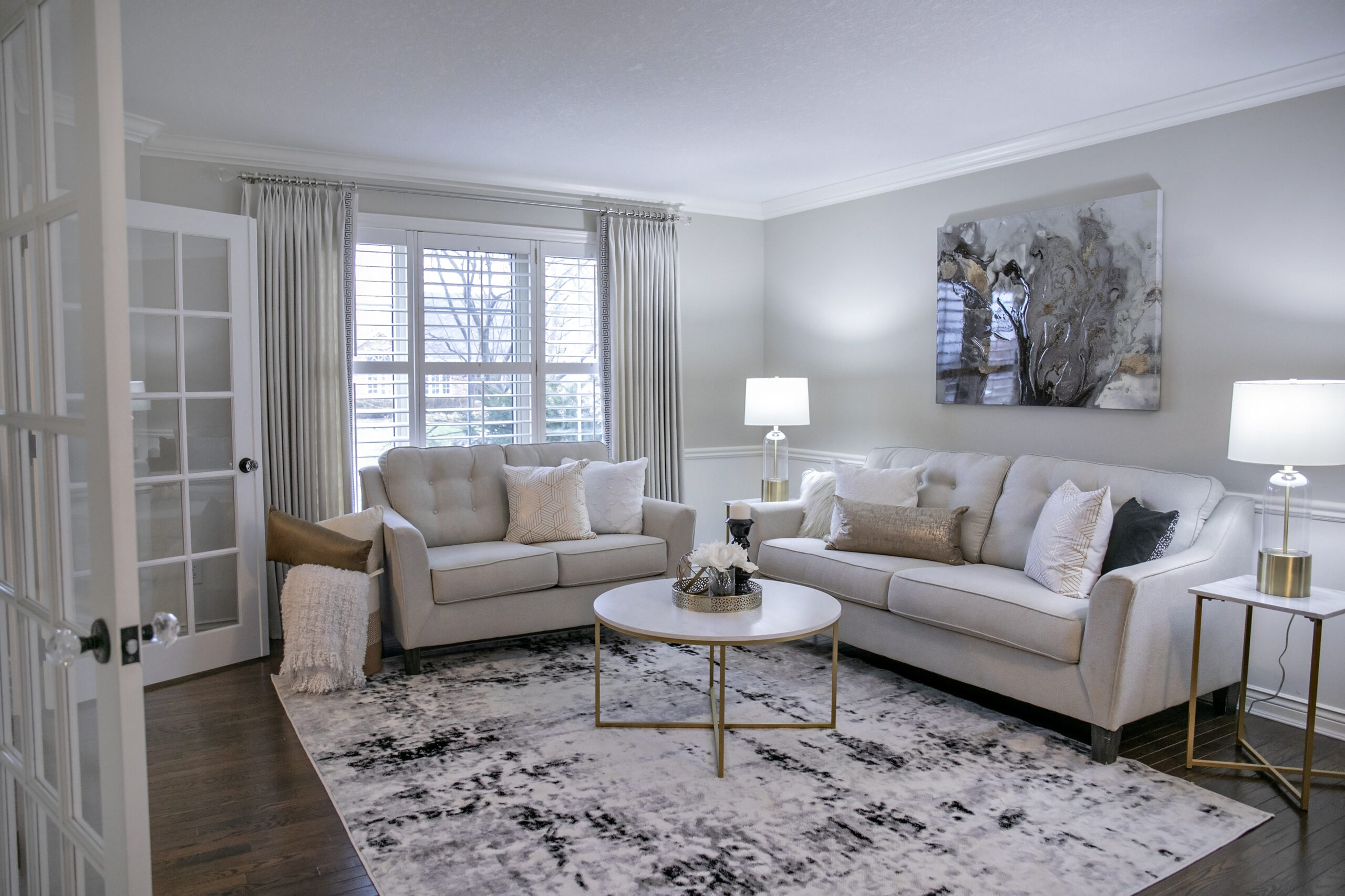 The Real estate staging professional® Team PACKAGE is your secret to building a rockstar team  
What you get with the
RESP®

Team Package:

You're not just quickly raising your employee's staging expertise, you're also giving yourself the hiring and management tools you need to be a better manager. 

Your free employer resources

Training & templates that save you hours of planning and employee management time. Everything you need to find the right people with the right skills. 
PLUS your choice of 3 or 5 RESP® Certification

licenses

Make sure all your stagers are certified and professional. Finally let go of the details, confident that everyone has the skills they need to get the job done.
What's included in the RESP® Certification? 
22 modules covering the A to Z's of home staging 
All the training your stagers need to be reliable & consistent team players
All course materials (mailed to you and your employees immediately upon registration) – includes material binder, quick reference guide binder for use in everyday practice, color wheel, architects ruler, RESP® Toolbelt, RESP® Consult Toolkit, and Sherwin-Williams Fan Deck.
Each license comes with free access to webinar replays that relate to employee experiences or continuing education .
Once completing the certification, your hires will know:
The inner workings of the home staging industry

How to address buyer perceptions

The ins-and-outs of furniture selections & preparing accurate floor plans

How to select accessories, textures, fabrics, and consider color theory

The step-by-step process of home staging evaluations 

The difference between staging for selling and living 

Client management skills & consultations

How to manage inventory

The people factor 
YOUR Free employer resources
(Worth $1,127+)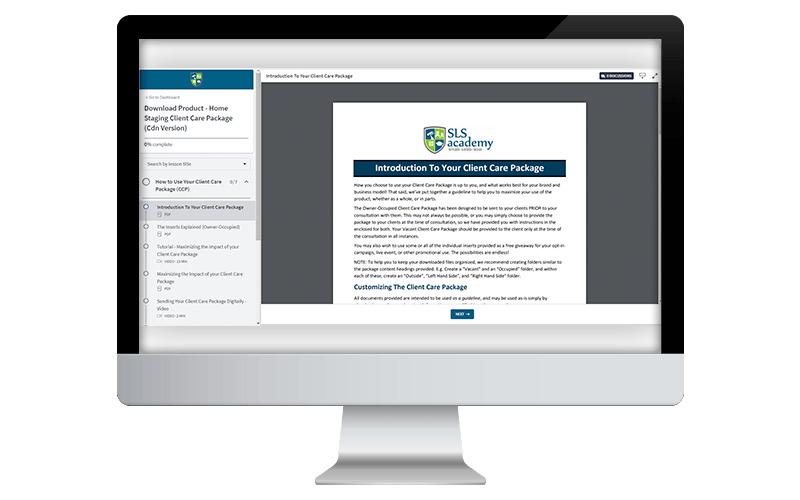 Speed up hiring, onboarding, and handle HR issues professionally
Know that your staging skills are top-notch, but not sure if you can effectively manage people? These employer resources put you on the fast track for excellent leadership and management.
Free templates, checklists, and video training:
Templates for various job posting interview questions, and contracts

Templates for an employee handbook, performance reviews, operating procedures, and social media management.

Video training on hiring and firing employees

Video training on the business organization (so your business works for you) 

Ongoing resources for current events such as COVID-19

Members-only discounts & extras
Plus even more free courses,
templates, and training!
The Business of Staging Course (value $699)
Provides you with the business strategies that you need to operate a successful and thriving home staging business. From setting your pricing and policies to sales techniques, understanding today's buyers, and what motivates them. 
Webinar All-Access Pass (value $249)
Receive lifetime access to all webinars and put them to use in your business when you're ready.  Includes 30+ On-Demand Webinar Replays, a value of over $1,000 in training, with more to be added!
Award-Winning Client Care Package (value $269)
Upgrade your consults. Give clients tips and checklists (regardless of whether they are selling a vacant or an occupied home). Includes templates for what home staging, your process, AND (this is the best part) it UPSELLS your additional services.
"The knowledge I needed"
The RESP Certification gave me the confidence and knowledge I needed as a brand new stager to enter the industry, equipped with the tools and information needed to give the clients the best possible experience. From the necessary technical skills to navigating conversations, this course touches every aspect of what it means to be a quality, professional home stager. 
"A no-brainer!"
I was blown away by all the resources provided. This is a no brainer if you need to get organized and set up for success!
"I highly recommend it"
I love this information. I have been a stager for nearly 3 years and I wish I had this information then. It's easy to understand and the templates saved me countless hours of work. I highly recommend this.
RESP® Team PACKAGE
3 licenses 
Save $523 compared to buying the licenses individually
Make sure all your employees have the tools they need to stage
Let go, and trust hires to do their job with professionalism
3-month payment plan available
Get $1,127+ worth of free training
Master employee management with exclusive employer resources
BUY FOR
USD $3,961.25
$6,135 when bought separately 
RESP® Team PACKAGE
5 licenses
Save $1,943 compared to buying the licenses individually
Make sure all your employees have the tools they need to stage
Let go, and trust hires to do their job with professionalism
Get $1,127+ worth of free training
3-month payment plan available
Master employee management with exclusive employer resources
BUY FOR
USD $5,531.50 
$8,602 when bought separately


Got More Questions?
t Click here to take a look at specific RESP® Certification's FAQs.
t Click here to pop us a message with your questions
t Unsure if this is right for your biz? Click here to schedule a 20-minute career planning meeting with Shauna Lynn Simon.
t Yes, you get lifetime access to the licenses you buy!
t Yes, the Team Package is worth buying now even if you haven't hired yet. Inside the resources section for employers, you will find plenty of templates to systemize your hiring & onboarding.
t Think you're a bad manager? Think again! Management & leadership are skills you can learn. Book a free strategy session to find out how.
t You don't need to use all the RESP® licenses at once. The benefit of buying the Team Package (vs one license at a time) is the free Employer Recourses and, of course, the large discount. 
t Need more than 5 licenses? You can add another for just $450 per employee after buying the 5 license package.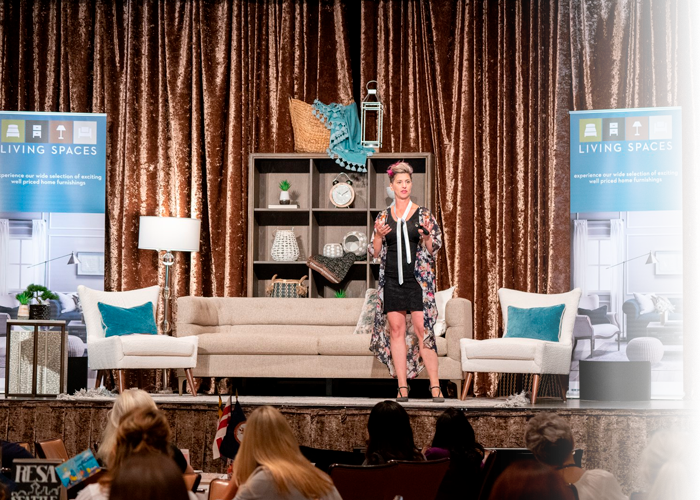 ​SHAUNA LYNN SIMON
Your award-winning instructor and home staging expert
Shauna Lynn is not your typical sales-talking, pant-suit wearing, basic business owner. An expert in business, motivation, empowerment, and branding, she is a self-confessed cat lady who never fails to inspire and educate students.
After transitioning from a full-time analyst to an entrepreneur in 2008, she built her home staging empire from the ground up. Next, she founded Styled, Listed, and Sold (SLS) Academy to share her home stager secrets with the world and help take the industry to new heights. Voted Top 75 Most Influential People In Real Estate Staging by the Real Estate Staging Association.