An open letter to home stagers who are juggling like crazy 
I'm going to tell you something you definitely already know.
Running a home staging business is hard work. 
And while staging is at the core of that hard work, you also have sales, finances, inventory management, client management, providers, hiring, and a million things competing for your attention.
I'm not going to tell you that online training is going to take everything off your plate. We're not into quick fixes. But what it can do is streamline your entire operation.
You will finally be able to implement (and stick to) long-lasting strategies that grow your business for years to come. 
What our students are saying
SLS Academy's on-demand training courses, templates, checklists, and other resources have been used by hundreds of professional stagers.
"Quite literally one of the best investments I've made in my business"
– Jennifer Haartman
"I love all of your courses. So informative and straightforward with how to implement into my own business."
– Jami Sparling
"I've taken training with multiple, excellent, staging trainers and for me, [SLS Academy's] training is by far the most direct and easy to understand."
– Catherine A Morrow
"Thank you for all your guidance and information. This experience has been truly inspiring and it has ignited something inside of me to create great and beautiful things!
– Jeanette Soscia
"I am very happy with the material provided — it's comprehensive and well-organized. I've been staging for over 10 years but still found extra value to add for staging clients."
– Amy Bly
"I have purchased everything from SLS Academy offers from completing their RESP certification to the webinars — and every single one is excellent."
– Nicole Schenk

The best home staging courses, created for motivated & forward-thinking businesses.
These resources are designed to teach you EXACTLY how to achieve your financial, productivity, and time-management goals as a home stager. Whatever your growth plan includes, we've got you covered.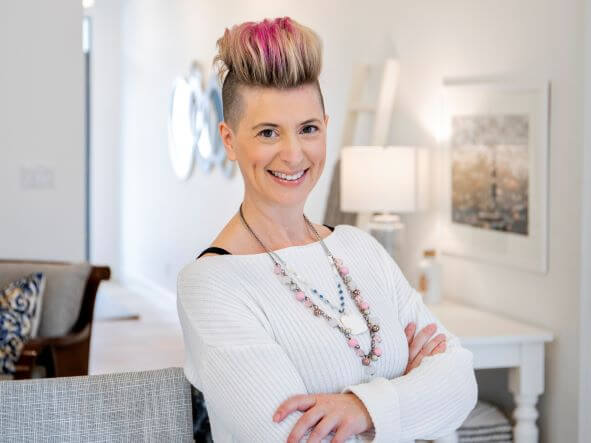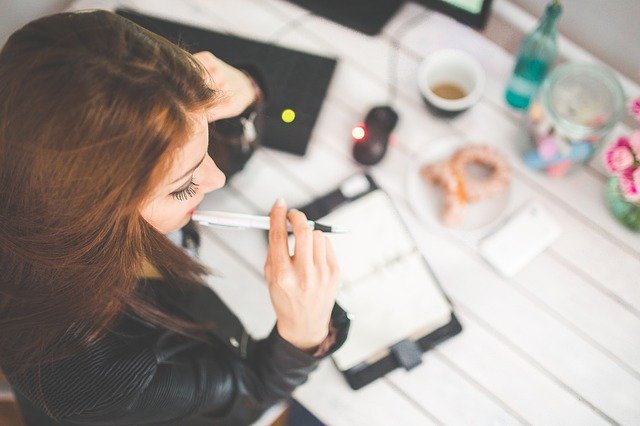 SPECIAL OFFER:  Save USD $10 on your first month's subscription!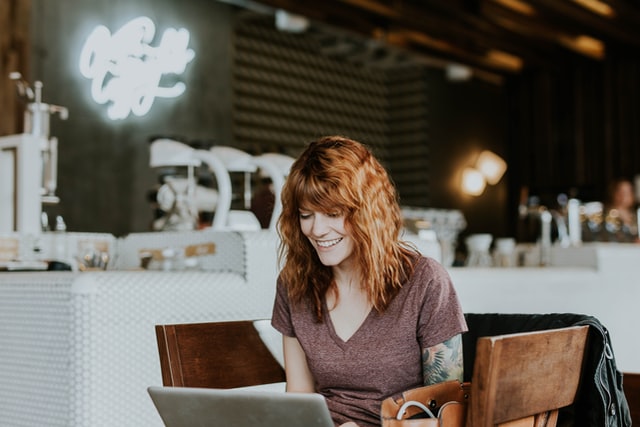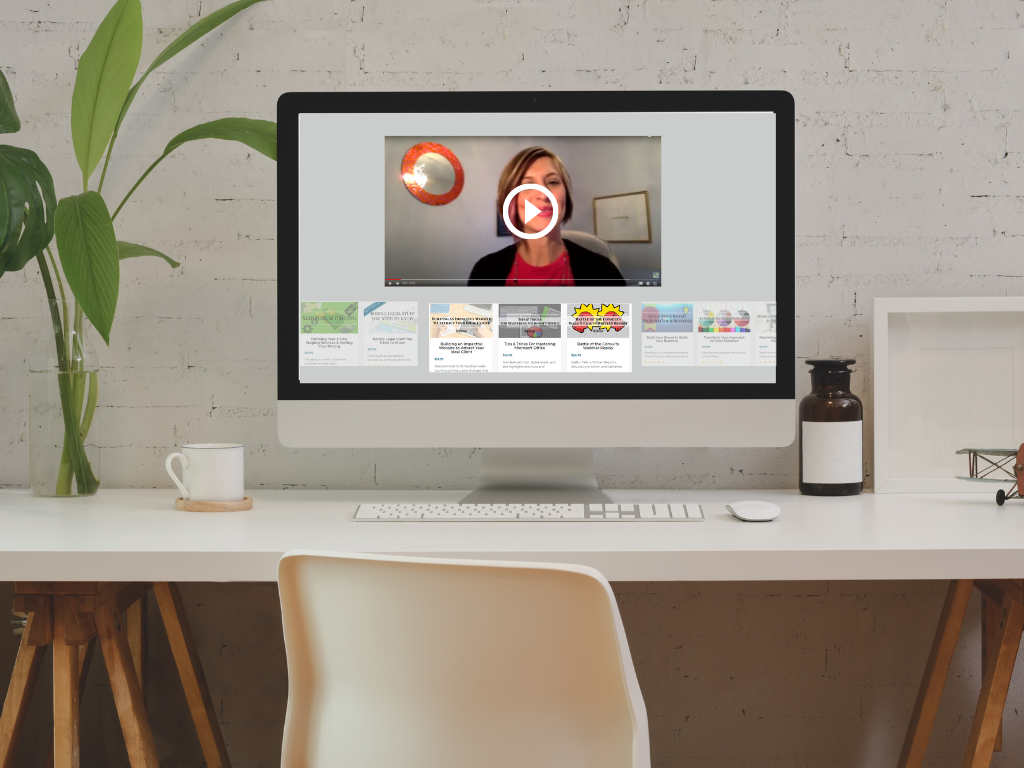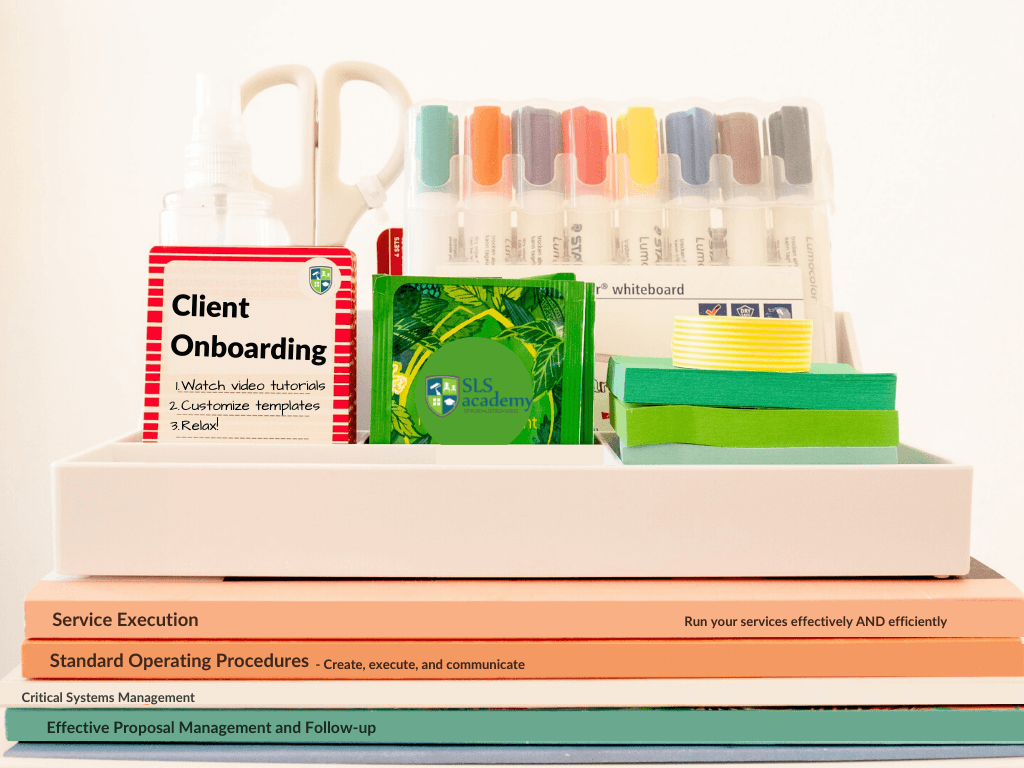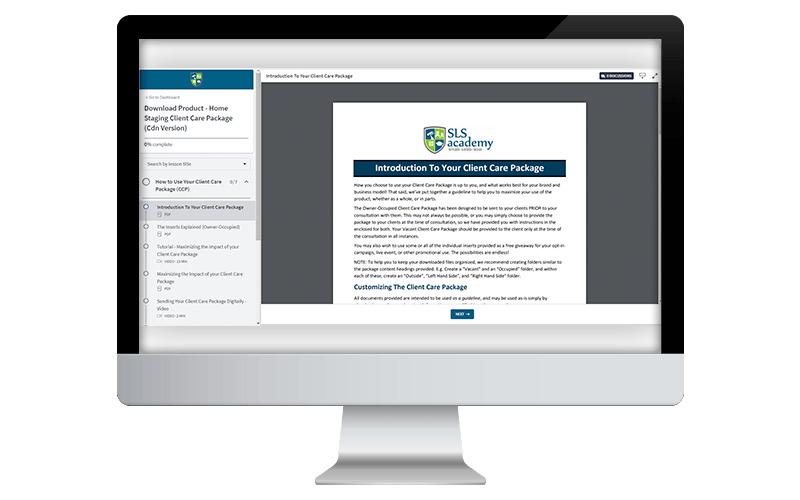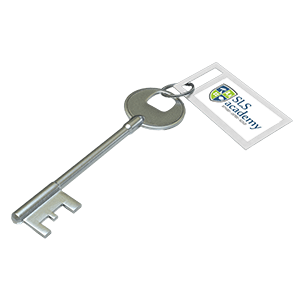 We guarantee that you'll have lifetime access to your training resources*. This means you will receive every update or addition free of charge. Forever.
* Excludes the Business Builder Training Centre subscription.
Some more kind words from our students
"I was blown away by all the resources provided. [SLS Academy] is a no-brainer if you need to get organized and set up for success "
– Melissia Crab
I have been staging for nearly 3 years and I wish I had this information then. It is easy to understand and the templates saved me countless hours of work. I highly recommend [SLS Academy's courses] to any stager looking to update their information, databases, and customer service.
– Donna Warner
"I love that Shauna unselfishly lines out step-by-step everything you need to do so that nothing is left to chance. thank you for sharing your knowledge with other newbies like myself who would not know how to achieve this. "
– Melissa Kelly
Explore All of SLS Academy's Continuing Education Resources
We've created plenty of training videos and resources to assist you with more specific business areas such as consultations, in-person workshops, virtual services, and more.