As a home stager and designer, I often get questions from clients, friends, and family about how to ensure that artwork is hung properly:
How high should they be hung?
Should we stagger groups of artwork, or align?
Should the art go behind the bed, or behind the lamps, or both?
Is this piece big enough/does it work well in this space?
What type of screws, nails, and tools do we need?
Hiring a professional designer to take on the task of hanging the artwork answers all of these questions, and more. We have the tools, the training, and all of the equipment (including a ladder that works great on stairs)!
That said, if you are interested in tackling this task on your own, these tips will help you to (almost) hang artwork as well as the pros do.
Nails, hooks and more
Picture hanging hooks come in a variety of sizes, based on weight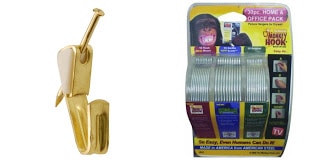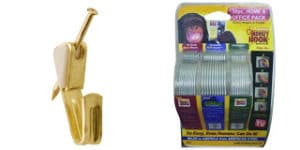 handling capabilities, so be sure to select the one that best suits your needs. Standard
single nail hooks
will hold up to 30 lbs. There are 2 and 3 nail hooks that will hold more weight, so be sure to review what your needs are before purchasing.
An alternative to the standard picture hooks is the fairly new
Monkey Hook
®. These do not require a hammer, and are simply thread through the drywall, holding up to 50lbs on their standard hooks! We recommend using ONLY on drywall.
Once you have found the perfect wall art for your space, and you're ready to hang, you need to purchase my ultimate favourite picture-hanging tool – I can't leave home without this, and clients are mesmerized when I use it. I know, it's starting to sound a bit like an infomercial, but trust me when I tell you that this little tool will change your life, regardless of the type of artwork that you are hanging.
Ready?
It's called the
Hang & Level
™, and I'm pretty sure it's magic. I have included a link to buying this online, just in case you want to see what the fuss is about. If you choose to purchase one, there are some handy instructions on the back of the packaging, but I'll sum it up for you in 5 quick and easy steps:
1. Hang your artwork from the hook of the
Hang & Level
™ tool.
2. Position on the wall where you wish to hang the artwork.
3. Once in position, remove the artwork from the hook, and press the "button" on this hook into the wall (you'll notice a small indentation mark on the wall).
4. Place your nail, or the bottom of your picture hanging hook if using a hook, on this marked spot, and hammer in your nail/hook.
5. Hang your artwork on your nail or hook, and use the Hang & Level™ built-in level to ensure it's straight.
That's it! Seriously! No need to measure how far down your wire or sawtooth sits on the back of your frame. It's that easy!
Now, unfortunately, this handy tool won't work for all pieces, but it does work well for most, and will significantly reduce the amount of time needed for your art hanging project.
Moving on, here are a few basic guidelines for positioning your artwork:
Gallery Walls:
These do not need to create a nice, neat square or rectangle – consider an offset shape that creates a visual balance.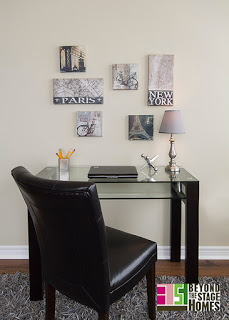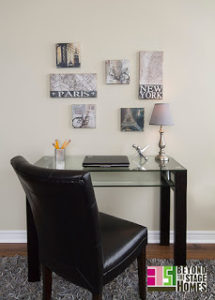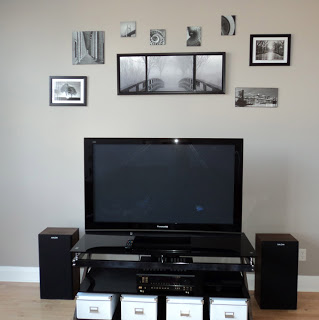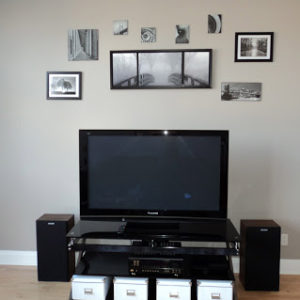 Hanging pieces side by side or stacked
Be sure to leave 1" – 3" between pieces, depending on the size of the piece (larger items can have more space between them).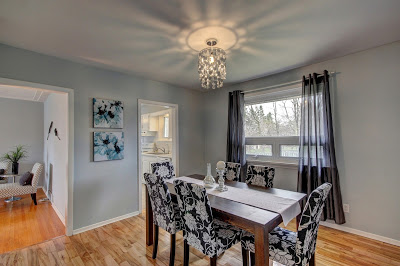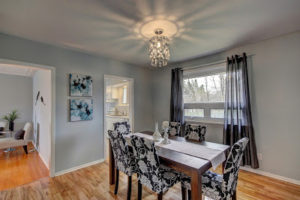 How high should you hang it?
Standard:
Most pieces should be hung at a standard eye level (60 in from ground to centre of artwork).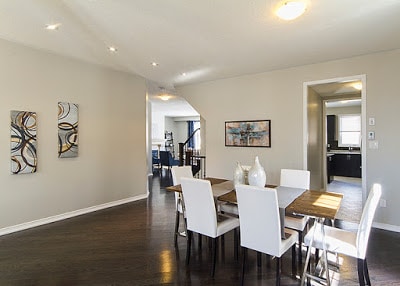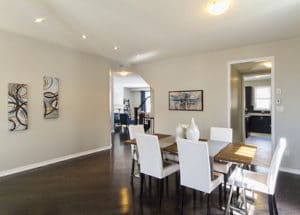 Above a sofa or bed:
Minimum 6" above the back of the sofa or headboard, and no more than 10".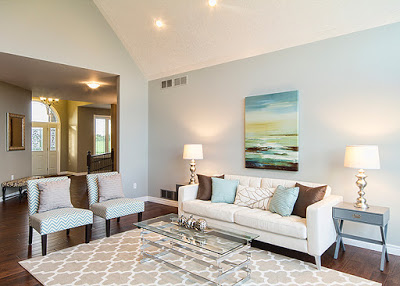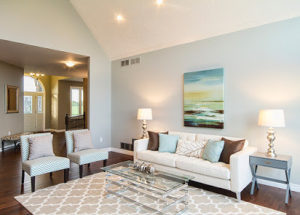 Above a console table or sideboard:
Generally 4" – 6" – there may be exceptions, especially if there are other artwork pieces in the room, in which case you'll want to align the centers of the pieces of artwork with each other.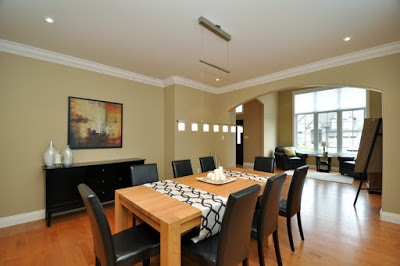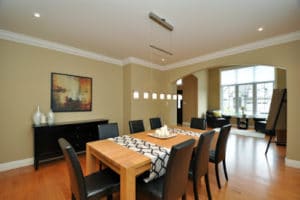 Above a mantel:
For most mantels, we recommend 3" – 6" above.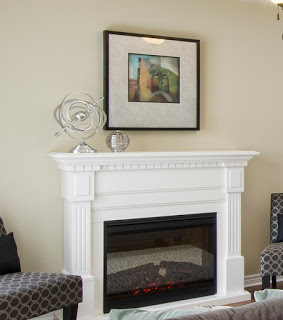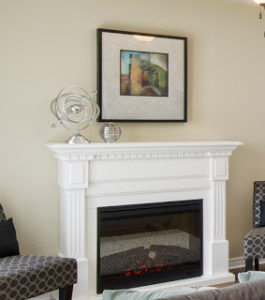 Additional tips:
For hanging artwork on plaster walls, place a piece of painters or masking tape where the nail will go BEFORE hammering – this will keep the wall from splitting.
Carry a magnet in your tool pouch or pocket – this will give you quick and easy access to nails, without the risk of choking on them!
Remember scale when selecting which pieces will be hung where – ensure that large walls have a large piece or grouping of small pieces, and smaller walls are host to smaller display pieces.
Have questions about becoming a Home Stager, or just starting out and need an extra boost in your business? Join our Facebook group,
To Be a Home Stager
– our very own 
Shauna Lynn Simon
is live online every Thursday afternoon, answering your most pressing questions!
Facebook Comments