Job Shadowing Opportunity
Not sure if home staging is the right career for you?
Interested in getting a glimpse into the industry and seeing how it works firsthand?
Have you received your home staging certification, but are still unsure how to handle the hands-on work?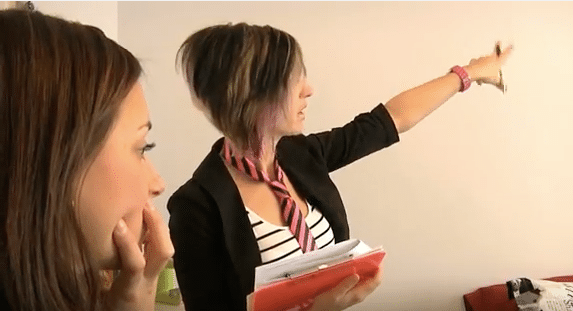 Whether you've already launched your business, or are trying to decide if this is the right career choice, investing in a Job Shadowing opportunity will give you the answers you need. Get a behind-the-scene's look at the home staging industry, from a local home stager!
SLS Academy thoroughly reviews all Staging Advisors to ensure that you have the best experience possible. We will match you with a qualified home staging company ​to provide you with answers to your questions about what a career in home staging really looks like!
Please note:
Scheduling is based on availability and bookings of actual client scheduled appointments
Job-shadowing usually includes a 2-hour consultation appointment, but may be modified to allow observation of other home staging services upon request.
Additional job-shadowing time may be requested and will be billed accordingly. Fees will vary based on the request. Please inquire for details.
A signed non-disclosure agreement is required prior to scheduled appointment
A criminal record check must be submitted prior to scheduling your appointment. Fees and turn around time for these vary by location.
Nothing beats seeing this service in action – the good, the bad, and the sometimes ugly. See what it's like to meet a client in their home and address the recommendations that they need in order to get top dollar for their home. Hear how a seasoned home stager addresses sensitive issues, client objections, and other challenges. This is your opportunity to accompany a qualified Home Staging Advisor to get a first-hand look at how it all works! We work with Staging Advisors across Canada and the U.S. – simply tell us where you're located and we will do our best to team you up with a qualified local home stager.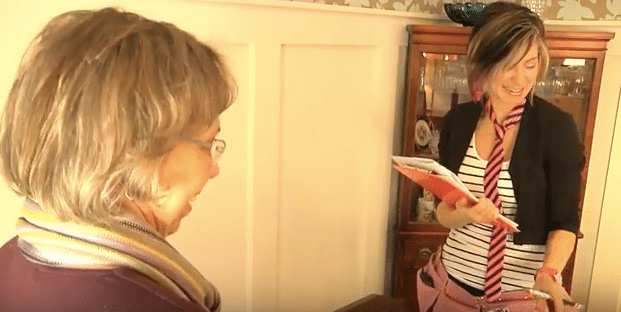 Live in Waterloo Region? Accompany a member of the award-winning Beyond The Stage Homes team!
To book your job shadowing, click below to complete our short questionnaire. You will be contacted by a member of the SLS Academy team with instructions for providing the forms that we require. Once we have received your criminal record check, non-disclosure agreement, and payment, we can schedule you in for the appropriate services.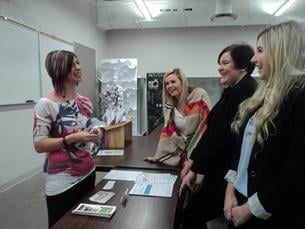 "One of the most rewarding things I have ever done is work as a mentor and coach. It's an honour and a privilege to work with aspiring home stagers and entrepreneurs, and I'm happy to be a part of their journey."
~ Shauna Lynn, Founder of SLS Academy
Do you have a Staging Advisor near my area?
We work with Staging Advisors across North America, and are continuing to build this directory –
contact us
to find out if we have someone near you (and advise us how far you are willing to travel for your appointment).
What type of home staging services will I get to see during my job shadow?
The job shadowing program is designed to show you a home staging consultation, however other services may be available by request.
How long will the job shadowing take?
The job shadowing is designed to include a 2-hour appointment. If additional time is requested, additional fees will apply.
Why do I need a criminal record check?
This is required in order to protect you, your Staging Advisor, and their client. You will be trusted in their client's home, and we need to take measures in order to provide an expected level of security with the home staging company involved.
How should I dress for the job shadowing?
Your contract will provide a basic dress-code outline, but it is best to ask your Staging Advisor if they have any specific dress requirements or expectations. You will want to be sure that you dress appropriately for the type of service that you are shadowing as well.
How do I get started?
We will first need you to complete a
short questionnaire
. Once we have received this, we will contact you to arrange for the proper documents, and will work to get you set up with your Staging Advisor.
How long will it take to get this scheduled in?
The amount of time that it takes to get you scheduled in will vary by Staging Advisor. Please keep in mind that there may be some appointments that will not qualify for job shadowing, such as high-profile clients, new real estate agent appointments, etc. As well, your availability will also determine the ease of setting this up, but we will do our best to get you scheduled in as quickly as possible!