How to Restart Your Home Staging Business
Whether you've been on full lockdown, or you're just ready for a reboot…
Get the tools you need, and the systems in place, to grow your business today, tomorrow, and throughout the year.
COVID-19 has shown us what it looks like when the world slows down and has forced many to re-evaluate and restructure how they do things.
But it's time to get moving.
It's not just about the initial safety protocol and re-opening procedures, but it's about re-aligning your business and your message with today's economic and social climate.
Are you prepared?
During this free webinar, you will learn:
How to lead your business with purpose
How to effectively execute your new safety protocols
How to re-align your marketing message
How to operate your business profitably through re-opening
Plus, so much more!
Get real, actionable advice from one of the home staging industry's top experts and SLS Academy CEO, Shauna Lynn Simon in this FREE informative session.
​INTRODUCING SHAUNA LYNN SIMON
Meet your award-winning instructor and home staging expert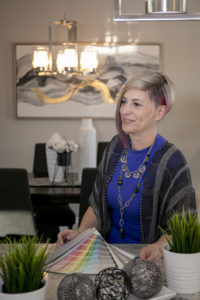 ​Shauna Lynn is not your typical sales-talking, pant-suit wearing, basic business owner. An expert in business, motivation, empowerment, and branding, she is a self-confessed cat lady who never fails to inspire and educate students.
After transitioning from a full-time analyst to an entrepreneur in 2008, she built her home staging empire from the ground up. Next, she founded Styled, Listed, and Sold (SLS) Academy to share her home stager secrets with the world and help take the industry to new heights. Voted Top 75 Most Influential People In Real Estate Staging by the Real Estate Staging Association.