Upcoming SLS Academy Webinar
with Airbnb Superhosts and podcast hosts, Sarah Karakaian and Annette Grant
Stage to Rent: Intro to Adding Short-term Rental Design to your Existing Service Offerings
The short-term rental economy is here to stay!
This industry is quickly becoming mainstream and the need for short-term rental design is in high demand. Designing for short-term rentals goes above and beyond making a space look inviting! Stagers are in a great position to capitalize on this exciting industry.
In this session, you will learn tips and tricks from expert short-term rental designers and Airbnb Superhosts so that you can confidently add short-term rental design to your list of services.
Understand the basics of short-term rental platforms - a working knowledge of the business-side will help you in your short-term rental design pursuits.
Know when to employ design practices from hotel and residential industries and how to think outside the box - what works, what doesn't, and why.
Learn why it's important to provide staging training for your hosts and cleaning teams (spoiler alert: first impressions and reviews are everything to success in the short-term rental economy!)
Gain exposure to smart technologies that will benefit you or your clients in running short-term rental properties.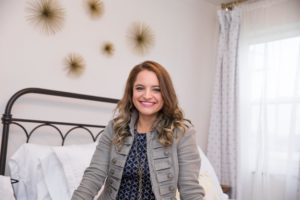 Sarah Karakaian has been been an Airbnb Superhost since 2013. She started her hosting journey in NYC renting out a basement suite in her Astoria, Queens property. She now owns 6 Airbnbs and operates a boutique hosting business. Her rentals have been featured on Airbnb's Instagram and blog, the Washington Post, Homes.com, and other outlets. Sarah has a strong design and hospitality background. Pair that with her love of real estate and construction and it makes her an ideal host for short-term rentals.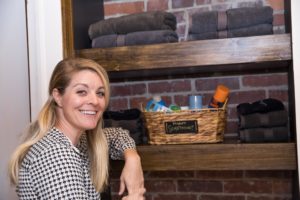 Annette Grant partners with real estate investors on short-term rentals. She earned Superhost status by putting the guest first and creating memorable loft spaces in downtown Columbus. Her spaces are sought after not only by guests, but also businesses looking for gorgeous spaces for brand shoots. Annette's skill in operations helped grow two businesses from the ground up to become multi-million dollar companies. She manages four short-term rentals and offers support to newbie host hopefuls.
The dynamic duo are the hosts of Thanks for Visiting, a must-listen podcast if you're interested in the short-term rental industry.