Upcoming SLS Academy Webinar
with International Speaker Of The Universe, Jeremias "JMan" Maneiro
The Future of Real Estate in the Present – Real Talk with JMan
JMan believes that every human being has the ability to learn and adapt new technology into their business. 
It doesn't matter your age, your "generation" or how tech-savvy you perceive yourself to be. The old adage that you can't teach old dog's new tricks is false because this young cat has some old tricks up his sleeve. JMan will help you get out of your own way.
There is nothing that he does halfway and his passion can be seen in all facets of his life. He is a thought leader, boat rocker, outside the boxer, fear crusher, perspective swapper, career maker, video master, quality of life enhancer and change agent. If you are looking for just another tech trainer, HE IS NOT THE ONE.
A real estate agent's perspective about how you can attract business rather than chasing it.
How to use social media and video to connect and develop long-lasting business relationships
How to embrace today's technology to operate in the virtual world
Why real estate agents say no to home staging (and how to get them to say yes)
Learn how to automatically give people the information that they want, when they want it and how they would prefer to receive it.
Plus, now is your chance to ask any question that you've been dying to ask a real estate agent!
(Don't worry – if you cannot attend live we will send you a limited-time replay, but you MUST register for the webinar to receive it)
About Jeremias "JMan" Maneiro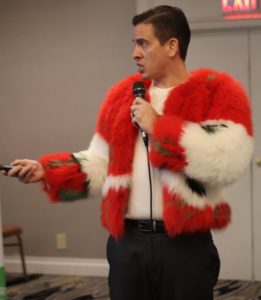 Jeremias is a tech-savvy millennial who speaks from the heart and specializes in helping everyone improve their "techxpertise" regardless of skill level or generational differences. He engages his audiences with high energy, comedic performances that are infused with relative stories from his real-life experiences as a real estate practitioner of almost 14 years.
He provides a fresh perspective with a no fluff, authentic style of delivery. He has been training business people for over 16 years to overcome their fears and start crushing their goals. His speaking career began 28 years ago when he was the ring announcer for his third-grade elementary school circus.