The Ultimate in Home Stager Training!

Comprehensive Modules released over 22 days
Video tutorials
Detailed module notes
Customizable templates
Cheat Sheets
and more

Get real support from active home stagers!
Job shadowing opportunities available
1-on-1 support

In-course discussions

Online office hours with instructor

Lifetime access, includes all future updates
No renewal fees – your membership never expires
Lifetime Mastermind group access
All templates included
Become a Real Estate Staging Professional (RESP®) Today!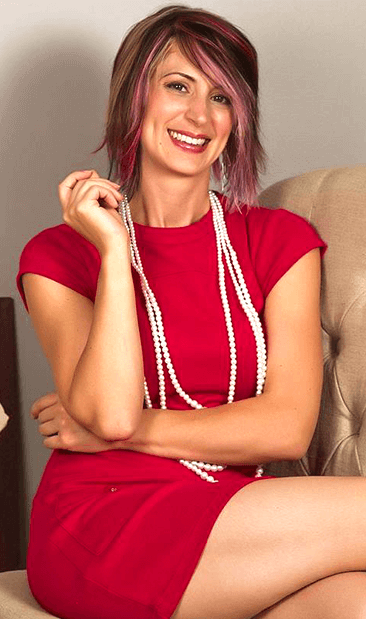 Instruction provided by award-winning home staging industry influencer, Shauna Lynn Simon
Are you passionate about all things home?
Do you enjoy rearranging your space to create a fresh, new look?
Do you enjoy finding new solutions to old problems?
Do you like meeting new people?
Would you like the opportunity to help others while doing something you love?
Are you ready to share your talent for decorating and design with others?
If you answered yes to the above, keep reading to learn how SLS Academy can help you to begin the career of your dreams!
Take a Peek Inside the Training Portal
Advantages of Online Training
Easily re-visit modules for a refresher
Bite-sized pieces ensure maximum retention and avoid overwhelm
Learn at your own pace
1-on-1 support
Live Q & A
All of the benefits of in-class training with the convenience and comfort of online learning
Your RESP® Certification Training Includes 22 Complete Training Modules:
Module 1: Ins and outs of the Real Estate Market, the key players and how home staging fits in, plus an outline of various business structures, creating your business plan, and registering your new home staging business
Module 2: Creating your staging plan by addressing buyer perceptions, decluttering, and eliminating distractions​
Module 3: Furniture selection and placement for optimal flow and buyer appeal
Module 4: Step by step to the home staging evaluation
Module 5: Accessorizing techniques for selling
Module 6: What role textures and fabrics play in home staging and design
Module 7: Organizing spaces for selling and living
Module 8: Repairs and updates – what to address and how to understand the value and impact of each recommendation
Module 9: Creating curb appeal and lasting first impressions
Module 10: Identifying design styles and working within them
Module 11: Creating and preparing accurate floor plans
Module 12: Colour theory – using the colour wheel as a tool in colour palette selection; understanding the components and significance of colours
Module 13: Preparing your home sellers for the process of selling their home, including managing seller expectations and resistance
Module 14: The home staging consultation, from start to finish
Module 15: The people factor
Module 16: Managing your owner-occupied and vacant home staging projects, start to finish, and building your portfolio
Module 17: Behind-the-scenes: set up your office to run efficiently and effectively to keep you out meeting with clients and building the business; Creating contracts (including sample contract templates)
Module 18: Subcontractors, Health & Safety, insurance, and setting your policies and procedures for smooth operating practices
Module 19: Inventory management and best practices
Module 20: Costs to expect both in launching and operating your home staging business, and how to outline your services and set your pricing
Module 21: Redesign and other complimentary services to add to your portfolio
Module 22: Managing relationships, plus tricks of the trade, including the most common rookie mistakes
​Staging For Interior Designers
​Are you interested in adding home staging to your design portfolio?
SLS Academy appreciates the level of education that Interior Designers receive, and we are thrilled that you are interested in expanding your service offering to add home staging! We want to compliment your existing knowledge with our qualified home stager certification program, to help you to provide the most complete services to your clients. That's why we are offering savvy designers like yourself an exclusive $300 discount!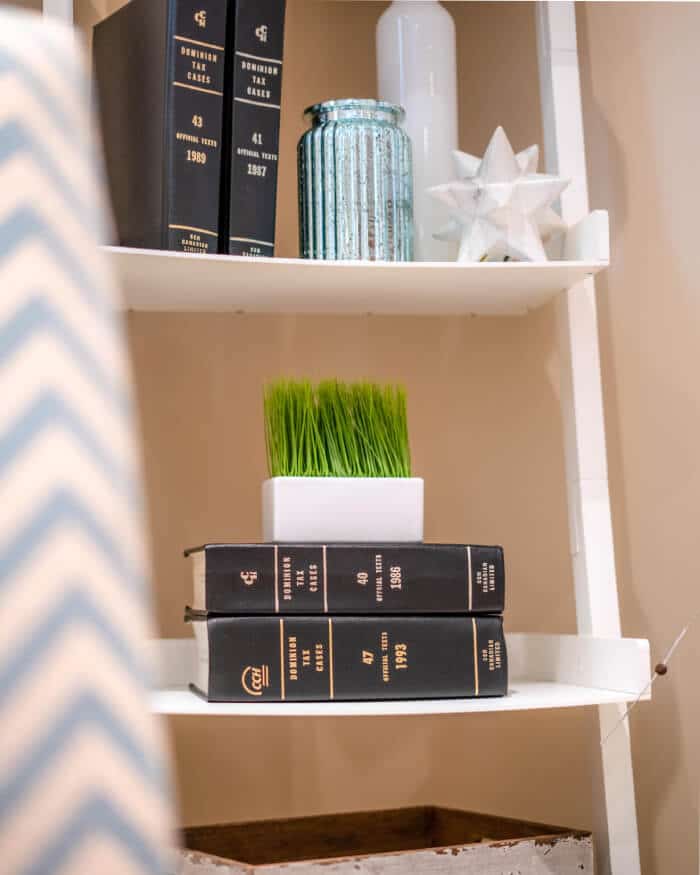 What Makes SLS Academy Different?
Our job shadowing and mentoring opportunities – available both before and after becoming certified – provide a real-world look at the home staging industry, and help to guide you on your journey.
Our online program is rare in the industry and provides the most complete training in home staging. Get all of the benefits of in-class study with the convenience of learning at home, at your own pace. Course includes how-to videos, lesson tutorials, worksheets, and check-in assignments and quizzes​
Our templates may be used right out of the box, and can be customized with your logo – no need to reinvent the wheel! We provide you with the tools that you need to be successful
Lead Trainer, Shauna Lynn Simon, is a world-recognized expert in the home staging industry, and is also an active home stager, allowing her to keep the information provided in the course current and relevant for today's home stagers
SLS Academy courses provide real-life examples and situations, and offer a realistic glimpse into the industry, without the sugar-coating
On-going support is provided through in-course discussions and a private RESP® Mastermind group
​What can you expect from our Real Estate Staging Professional (RESP®) Certification Program?
Lifetime access to all online training modules, including training videos, training notes, worksheets, cheat sheets, numerous customizable templates, and audio lectures. Includes all future updates, with NO annual membership fees.
FREE Staging Checklists, customizable with your own logo​
All course materials (mailed to you immediately upon registration) – includes your training material binder, plus a quick reference guide binder to use in your everyday practice, colour wheel, architects ruler, and more
RESP® Toolbelt and Consult Toolkit
Sherwin-Williams Fan Deck
Access to SLS Academy's private RESP® Mastermind group – share ideas and information with other RESP® students and graduates, plus have your questions answered by Shauna Lynn during regular scheduled group planning sessions
Special rates and offers from SLS Academy's Accredited Vendors, including discounts on website design tools, paint, furniture, accessories, and more!
Our fully customizable Client Care Package ($269 value) to maximize your consultation packages – includes numerous educational and informative inserts to provide to your clients with your consultations. Includes both Occupied and Vacant packages.
Access to all On-Demand Webinar Replays from past webinars (over $500 value)
FREE access to live webinars.
RESP® Members Only Area – includes special offers and discounts from RESP® Accredited Vendors (includes wholesale suppliers, website design, paint supplies, and more), SLS Academy continuing education course discounts, and special 1-on-1 mentoring offers.
Upon successful completion, you will receive:
Certificate of Completion
RESP® Badge – lifetime authorization for use – to be used on your website and home staging business marketing materials
Money-back guarantee! We're so confident that you will absolutely love your training, that if you are not completely satisfied upon completion that we delivered on everything that we promised, we will offer you your money back, hassle-free.
$575 x 3 Monthly Payments
WHAT RESP® GRADS HAVE TO SAY
"Attending SLS Academy was one of the best things I did for myself! Not only did I gain valuable information ad the tools to become a successful stager, but it has given me the confidence to follow my passion. Thank you Shauna Lynn, you have been such as inspiration!"
– Dawn Dalke
RESP® Graduate
"Lots of good information and stories and photo examples to accompany the course content!"
– Julie
RESP® Graduate
"I am so happy to have finally taken the step in becoming a Stager. The process was easy and the classes were both very informative and fun. Shauna and Marina were very helpful and encouraging and I'm very excited to start my new adventure!"
– Greta Radisic-Machado
RESP® Graduate
"I had done a lot of research and attended information sessions for other home stager training programs prior to learning about the SLS Academy. My search stopped there. Shauna Lynn's approach blew the rest out of the water with her real-life perspective. Never did she say that starting a home staging business would be easy – and she is absolutely right. But the abundance of resources and tools she provided (not to mention the in-person job shadowing opportunity) were exactly what I needed to launch my business systematically, confidently, and successfully. I am now 8 months into my business and the post-course support she provides is also a huge asset. I would highly recommend the SLS Academy's RESP Certification Training!"
– Julie Metaxas
RESP® Graduate
"I really enjoyed taking this course. It is full of detailed information regarding all aspects of home staging from the basic "what is home staging?" to wall art hanging heights and what to look for in a home. I appreciate all the time and effort that went into the content of this course as well as all the downloads and personalized templates. I highly recommend it for anyone that is interested in home staging. I feel that I learned way more information than I originally thought would be included in the course and I completed it feeling confident in my knowledge and what was presented. The value for what you get it incredible."
– Nicole Pletz
RESP® Graduate
"This has been the best investment I have made in myself and in my future. The Real Estate Staging Professional Course is full of informative content that I have been able to apply to my business and personal home-styling. This on-line course is simple to navigate and is well designed– making it easy to revisit for reference &/or review later in your career… The knowledge gained during this on-line course totally surpassed my expectations!!! Founder, Shauna Lynn Simon's expertise of; business, motivation, empowerment, style & partnership has made this experience enrich my life and made my dreams a reality. Well done SLS Academy, I am honored to be a student.
"
– Jeanette Soscia
RESP® Graduate
EXTRA BONUSES INCLUDED IN YOUR RESP® CERTIFICATION
The Award-Winning Client Care Package (Value USD $269) 
Set of customizable client-facing templates

Includes easy checklists for clients to work through

Wow clients before you even start staging

Shave 10+ hours off planning and prepping for a new consult


Get SLS Academy's most popular resource!
"The Client Care Package has already paid off. It's professional. You can customize with all your business details and logo. I've downloaded it onto my letterhead and it looks amazing! My only regret is that I didn't jump on this sooner."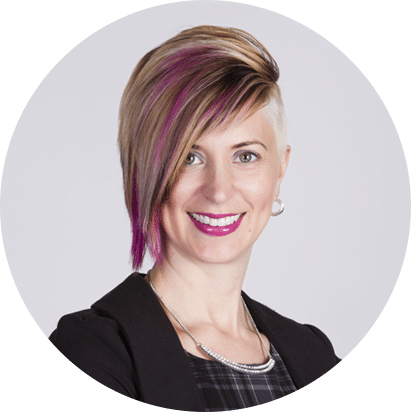 Book a FREE Home Staging Career Consultation
Schedule a 1-on-1 call with SLS Academy CEO and Founder, Shauna Lynn Simon, and get answers to your questions about getting started in a career in home staging, the home staging industry, next steps, or anything else that's holding you back from starting your dream career.