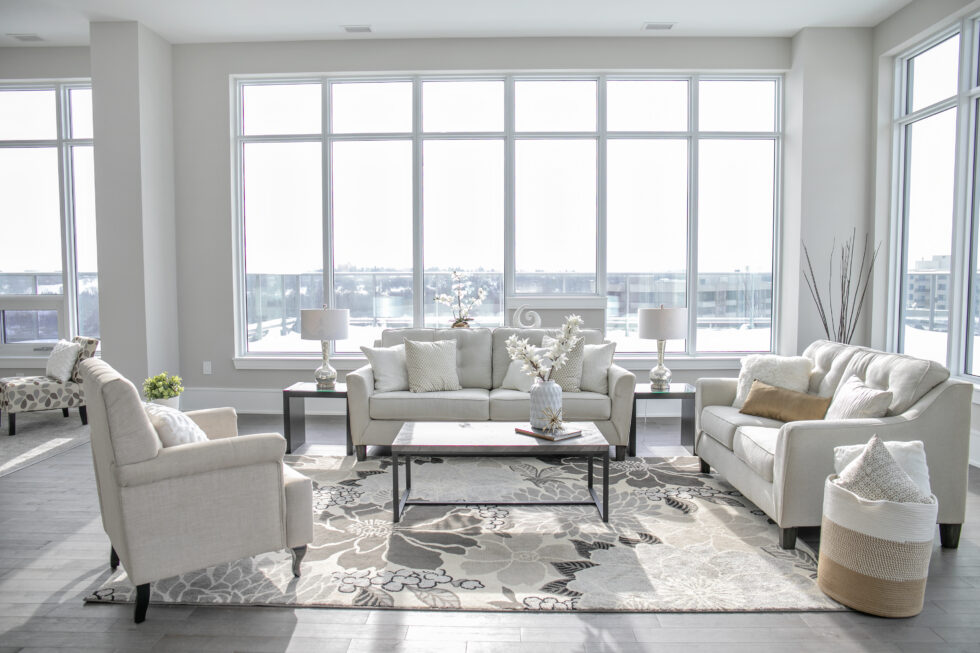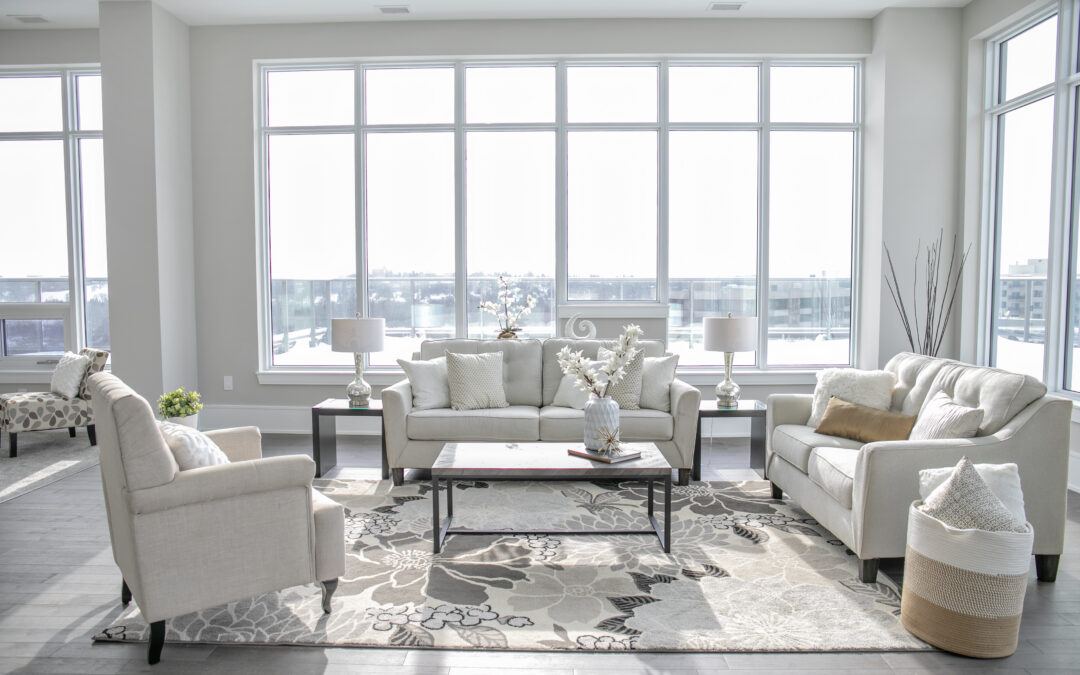 The following information is provided by award-winning home staging industry influencer Shauna Lynn Simon. It's backed up by thousands of clients, up-to-date and independent research, and over 15 years of real-world experience in the home staging industry.
As a home stager, you know the importance of showcasing a property in its best light but sometimes it can be challenging to convince homeowners and real estate agents that staging is a worthwhile investment. The best way to persuade even the most skeptical clients and create raving fans is by highlighting your value and emphasizing the benefits of staging. Here's how to sell your value as a home stager in a buyer's market: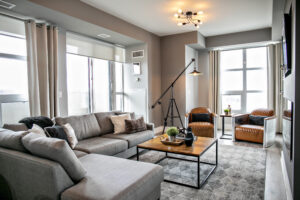 1. Emphasize the importance of first impressions
In a buyer's market, potential buyers have more options to choose from, and they may be more selective about which properties they choose to visit. That's why it's essential to make a strong first impression. Staging helps create a welcoming atmosphere and allows buyers to envision themselves living in the home. Emphasize the impact that staging can have on a property's online listing and open house appeal, which can ultimately lead to a quicker sale.
2. Highlight the return on investment
Staging can seem like a significant investment for homeowners, so it's essential to emphasize the return on investment (ROI). Many homeowners are hesitant to invest in home staging, especially in a buyer's market where they may be concerned about spending too much money. It's your job to educate your clients on the benefits of home staging and how it can help them sell their home more quickly and for a higher price. Make sure they understand that staging isn't just about making the home look pretty; it's about creating a lifestyle that buyers can see themselves living in. Share your statistics and reassure them that by staging the property, it will attract more potential buyers, increase the perceived value of the home, and potentially lead to a higher offer price. Homeowners and real estate agents will appreciate the added value that staging can bring to a property and will be more willing to invest in your services.
3. Demonstrate your expertise
One of the best ways to sell your value as a home stager is to demonstrate your expertise. Showcase your portfolio, highlighting before-and-after photos, and include testimonials from satisfied clients. Show that you have experience staging various types of properties and can create a tailored plan for each home. Highlight any certifications or training you have received, and share any success stories you have had with previous clients. The more confident you are in your abilities, the more confident your clients will be in hiring you. Use phrases like "in my experience" and give specific examples of how you have helped past clients.
4. Emphasize your understanding of buyer psychology
In a buyer's market, understanding buyer psychology is key to success. You need to know what motivates buyers, what they're looking for in a home, and what turns them off. Emphasize yo
ur knowledge of buyer psychology and explain how you use that knowledge to create a home that will appeal to a wide range of potential buyers. Keep yourself up to date with the latest market reports, listen to buyer feedback on all your staged properties, and study the specific demographics of each property to ensure that you are creating a staging plan that connects with the listing's specific buyers.
5. Be personable and professional and sell with integrity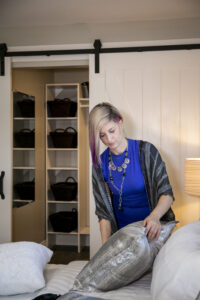 Finally, it's essential to be personable and professional in your interactions with clients. Listen to their concerns and needs and provide personalized recommendations. Show that you are a reliable and trustworthy partner in the home-selling process. Some homeowners may want a full staging service, while others may only need a consultation and tips for how to better utilize the items that they already have. Sell your clients only what they need, and provide the best options for their budget.
Selling your value as a home stager in a buyer's market requires a combination of expertise, experience, and confidence. By educating your clients, showing before-and-after photos, highlighting your expertise, emphasizing your understanding of buyer psychology, and being personable and professional, you will connect with more clients, build stronger partnerships, and grow your business.
Resources to help you get started
Styled, Listed, and Sold (SLS) Academy has all the resources you need to be successful as a home stager. Unlike other training programs and academies, we also focus on business skills — our comprehensive training has helped many of our students grow a profitable business from scratch. 
Check out these great resources to build your skills and connect with your best clients
WEBINAR REPLAY: Mastering Branding – The Ultimate Guide to Building Your Brand
WEBINAR REPLAY: Attract Real Estate Agents
DIGITAL PRODUCT: Real Estate Partner Sales Booklet – turn your real estate agents into your sales team with this game-changing sales piece!
Home Staging Business Builders Training Center – Join a community of like-minded business builders